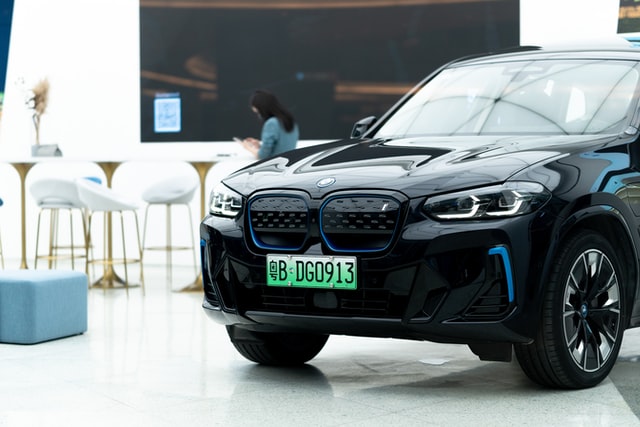 Having an electric BMW EV is amazing! It's good for the environment. It's also beneficial to your wallet. You'll never have to pump gas again, which is a huge plus.
There's no secret that electric vehicles are the future. With the BMW EV lineup, you're getting a car that's not only eco-friendly but also stylish and fun to drive.
Is an Electric BMW Worth it?
The environment is one of the main reasons that people invest in electric cars. BMW's electric range isn't just advantageous for not using fossil fuels. Parts of the vehicle are also made from sustainable materials, meaning that the carbon footprint of each car is significantly reduced from the get-go. In particular, BMW uses nylon derived from recycled materials.
BMW is partnered with Electrify America and gives its drivers two years of free access to more than 3,000 charging stations across the United States. In Europe, BMW works with IONIFY to offer its drivers access to high-charging points throughout the continent.
Besides fuel savings, there are other financial benefits to investing in an electric BMW. According to the United States Department of Energy, you may be able to take advantage of a tax credit of up to $7,500 for owning an electric car.
Lastly, BMW's electric range comes with little conveniences that add up. In some states, you will be eligible to use the carpool lane, even if it's only you in the vehicle, while you may also have access to preferential parking.
Which BMW Is Fully Electric?
BMW offers a fully electric car model known as the i3. It is a compact and lightweight vehicle that ranges up to 324 miles on a single charge. That makes it most suited to city driving. Older versions of the car were hybrid.
The i4 sedan and iX SUV are also fully electric.
Does BMW Have an Electric SUV?
The iX xDrive50 is the first BMW SUV model. It has an impressive range of up to 380 miles, 564 torque, and 516 horsepower. What's more, it takes a significant leap forward in terms of its environmental credentials as its electric motors do away with permanent magnets. That means this model doesn't require rare earth minerals for its motors as part of its construction.
What's the Charging Time of an Electric BMW?
The charging time of a BMW EV varies depending on the model and the type of charger used. A standard Level 1 charger takes about eight hours to charge the battery from empty to full.
With a Level 2 charger, the charging time gets reduced to about three hours. The most efficient option is to use a Direct Current (DC) fast charger. These are battering charging stations that are typically found at gas stations.
If you opt for a DC charger, you can have your BMW back on the road with a fully-charged battery in just 30 minutes. In fact, a DC charger will give you 108 miles for every ten minutes charged.
What's the Range of a BMW Electric Vehicle?
According to BMW USA, all-electric BMWs offer an estimated EPA of up to 324 miles. The actual range will depend on several factors, including driving habits, weather conditions, and the type of charger used.
What Is the Price to Charge an Electric BMW?
The cost to charge a BMW Electric Vehicle depends on the model, the type of charger used, and the price of electricity. According to Drive Clean, DC fast charging can cost about $14 to completely charge an EV such as the BMW i3 with a 300-mile range.
Frequently Asked Questions
Below are some frequently asked questions about electric BMWs.
Does BMW have a fully electric car?
Yes, BMW offers a fully electric car model known as the i3. In addition, the i4 sedan and iX SUV are electric.
Does BMW have an electric SUV?
Yes, BMW released the new iX M60 this year with 610 horsepower and a 90-mile, ten-minute DC fast charging rate. According to BMW, it is sheer all-electric adrenaline.
How much will the BMW EV cost?
The BMW EV has a starting price of around $106,000. The cost will vary depending on the model, trim level, and trade-in value. As far as the i4 goes, the starting price for a brand new one is $55,400, according to
BMW
. The starting price of the i4 is $55,400.
Which BMW models are electric?
The electric BMW range has three models. The i3, i4, and iX models are all-electric. The i3 is a small hatchback while the i4 is a sedan. As mentioned earlier, the iX is an SUV.