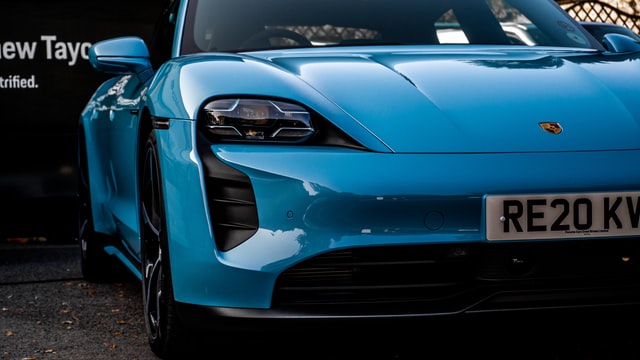 When you think of a Porsche, what comes to mind? Most of us think of speed, style, and elegance. But how does the Porsche EV stack up?
Let's get into it and see what the brand has in store for the future and whether you should consider an electric Porsche.
Does Porsche Make Hybrid Models?
Porsche currently makes hybrid models that are more eco-friendly than your standard vehicles but still give you that exhilarating speed and performance associated with the company.
They offer several e-hybrids, such as the Porsche Cayenne and the Panamera, which come in multiple models like SUVs and coupes. The brand makes it a goal to reconsider what we thought we knew about how hybrids function, travel, and how long they last.
All of their hybrids now have upgraded lithium-ion batteries. They've gone from 14.1 kW per hour to 17.9 kW. That boost gave a 30 percent increase to their electric range.
Do the Electric Porsche Hybrid Models Take Long To Charge?
A Porsche hybrid can engage in e-charging, which means that the car can charge the battery while driving.
The car's system will try to get it to charge to 80 percent instead of 100. That's because the charging will slow down a lot more once the battery gets to 80 percent, according to the operators at Porsche.
It depends on how large the battery is, whether you use a 240-volt charging station or a 120-volt outlet or opt for fast charging. A hybrid Porsche with a small battery can recharge within three hours at 120 volts and 1.5 hours at 240 volts.
How Long Will the Charge Last on a Hybrid Porsche?
The charge on a Porsche hybrid gives around ten to fifty miles of running on electricity before the vehicle starts using gasoline. It can then travel for close to 300 miles, but it depends on the size of the fuel tank for a more accurate answer.
Should You Consider the Porsche Taycan?
That brings us to the Porsche Taycan, a fully electric model. Optimally, the electric Porsche takes convenience and high performance to the next level.
How Much Does the Porsche Taycan Cost?
The 2022 Porsche Taycan is one of the most expensive luxury electric automobiles. It starts at around $85,000, and it gets higher with the seven other models in the Taycan line, with the most expensive vehicle, the Taycan Turbo S Cross Turismo, costing $187,600.
How Long Does It Take To Charge the Porsche Taycan?
A Taycan can charge from 5 to 80 percent within 20 minutes if you have a 350 kW charger. That's 75 percent of the battery. If you use a 50 kW charger, it will take much longer, closer to 60 minutes.
The Type 2 charger is a European-style plug that every electric car uses. It has a seven-pin connection on each end, allowing the driver to plug the car into a home wall box and any car charger at public stations.
The Porsche EV has a CCS and a Type 2 charge port. The CCS2 is a combo port for faster recharging with the DC and the conventional AC charger.
Can You Charge the Porsche Taycan at Home?
The Porsche Taycan offers a convenient way to charge you from the comfort of your home. Install a level 2 charger such as ChargePoint Home, and in only 12 hours, you can have your car charged to full range.
However, perhaps you only have a simple wall outlet or a Level 1 charger, you can still change your car, but it will be slower, taking a day to charge it to full range.
Check out this video to learn more about charging your electric Porsche Taycan at home.
What Is the Overall Performance Like in the Electric Porsche?
The most significant issue there Porsche had to overcome when dealing with the Taycan was weight. A consequence of having a battery fully capable with a respectable range on them is that they are exceptionally heavy.
It's for this reason that Taycan weighs significantly more than the Porsche Panamera, which is a slightly larger car. As a result, that weight has been placed low in the car's center of gravity, and consequently, the Taycan is more agile despite its sheer weight.
Compared to other EVs, as it pertains to resisting body roll, balance, and grip, this Porsche electric vehicle is in a league of its own. If you take it a step further and take advantage of the optional anti-roll features, your car will handle just as well as a Panamera, even if it's heavier.
The Taycan and its steering are on par with its exceptional handling and agility. In addition, the mileage readings are very accurate.
There's also an exciting and valuable feature where the rear-wheel steering on higher-spec models can tighten the turning circle. This feature helps the Taycan feel like a small car when you go around corners.
FAQ
Here are the responses to the most commonly asked questions regarding electric Porsche vehicles:
Does Porsche have a fully electric car?
Porsche indeed has all-electric and plug-in hybrid models. The Taycan, to be specific, is Porsche's first and only all-electric car.
Does Porsche have an electric SUV?
The Macan SUV has been the best-selling vehicle for Porsche since 2016, and thanks to the success of this luxury crossover, it is expected to inspire an all-electric version for the 2024 model year. The Macan EV will ride on a new electric platform altogether in 2024.
The 2022 Porsche Cayenne Hybrid is a plug-in hybrid system that is also an excellent two-row luxury SUV.
How much will the Porsche EV cost?
Porsche makes multiple EV Taycan models, ranging from $86,000- $187,000. New EV SUV models are expected to arrive on the scene by 2024.
Which Porsche models are electric?
All the Porsche Taycan models are electric, which include:
Taycan
Taycan Turbo
Taycan Turbo S
Taycan Turbo S Cross Turismo
Taycan GTS
Taycan GTS Sport Turismo
Taycan 4 Cross Turismo
Taycan 4S
Taycan 4S Cross Turismo
Turbo Cross Turismo