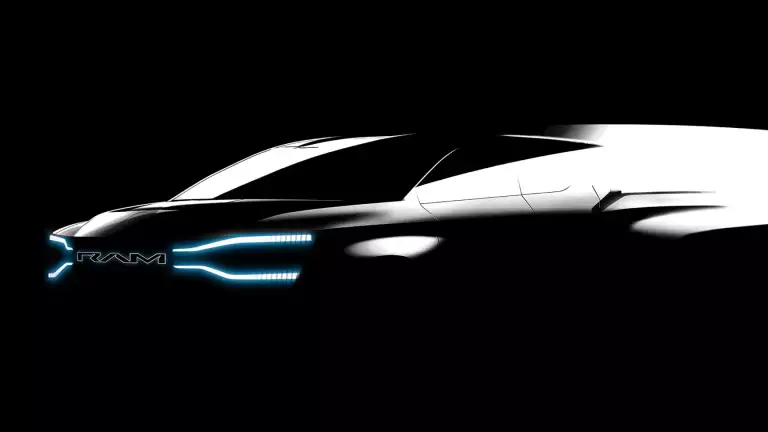 The RAM electric truck is something the company keeps teasing, with a release date of 2024. There are only a few electric trucks on the market, so there's a need for more options. The electric RAM offers everything you love about the RAM in an environmentally-friendly choice.
What Are the Features of the Electric RAM?
The electric RAM doesn't look much different from classic RAM trucks with dual cabs. It looks rugged and can handle as much off-roading as any other pickup truck. According to teasers from the manufacturer, it should be able to tow over 10,000 pounds.
The roof is slightly lower, and the windshield is appropriately steeper to make the vehicle more aerodynamic. A dark panel replaces the front grill since it doesn't get as hot as standard trucks. This design also adds to the aerodynamics of the truck.
RAM already has an EcoDiesel option on the 2022 RAM 1500, significantly increasing your miles per gallon, torque, and horsepower. Understandably, the electric RAM would have these benefits and more.
How Do You Charge Your Electric RAM?
There are no specifications yet about how you'll charge your electric RAM. The manufacturer did reveal that it will have fast charging at 150 kW. It's less than other brands, though, as Tesla has 250 kW and GM has 350 kW.
Since RAM is bringing its electric truck to market so late in the game, it'll likely use standard charging options. It'll be easy to charge your truck at home or a public charging station.
You'll have to wait to see how quickly it charges and how long a full charge will last in terms of mileage range.
If you're going to drive your electric RAM in areas that don't have charging stations, you can opt for the gas Range Extender. RAM is creating this system to ensure you'll never get stuck without a charge. The Range Extender will also help increase energy use when towing heavy cargo.
FAQs
You know the basics of the electric RAM and how to charge it. If you need more information, check out the answers to these frequently asked questions.
Does RAM have a fully electric truck?
While it's not out until 2024, RAM has a fully electric truck planned. The company says it could go into production as early as fall 2022, so keep your eyes peeled.
How much will the RAM EV cost?
No one knows how much the RAM EV will cost for sure, but estimates say it will be anywhere between $42,000 and $45,000. Many electric cars have a higher initial cost, but you save money over time.
Which RAM models are electric?
RAM currently only has plans to release the RAM 1500 as an electric truck. You can visit its website and sound off about what electric vehicles you'd like to see.