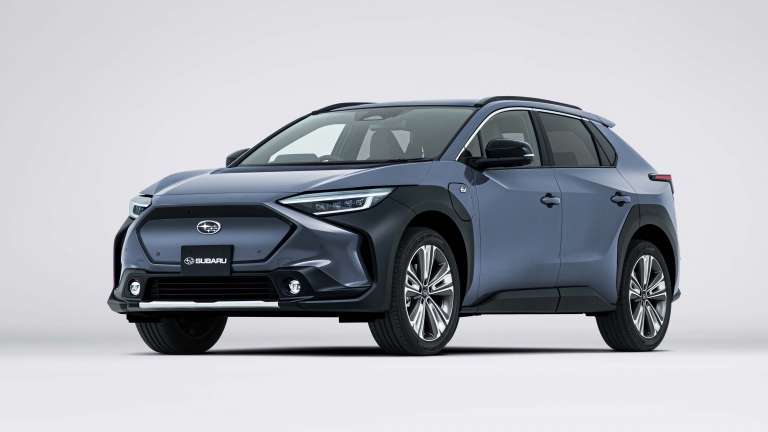 Electric vehicles (EVs) are a great way to reduce your carbon footprint, and most famous car brands are releasing their own EVs. Many have released hybrid EVs where you can charge them, which also run on gasoline, but a fully electric vehicle is harder to come by.
The Subaru Solterra
As one of the most famous and purchased car brands, Subaru is joining the ranks of other car companies by launching their first-ever fully electric vehicle, the Subaru Solterra. The anticipation for the release of this SUV is rising as drivers wait for its arrival in 2023.
The Solterra will be the most technologically advanced car Subaru's ever made. It uses its full-electric plans, called the e-Subaru Global Platform. You'll no longer need to get oil changes, and you can rest easy knowing there will be no tailpipe emissions.
It's the first all-wheel-drive car to have the standard capabilities of symmetrical all-wheel drive with next-generation features.
The SUV will feature over eight inches of ground clearance, a prominent touchscreen, safety features to keep beginner and experienced drivers safe, and all the reliability you love that comes with a Subaru. This stunning SUV will come in nine sleek colors so you can have the EV of your dreams.
With this SUV, you'll get approximately 30 cubic feet of cargo space, making it the perfect vehicle for adventures. It's more space than Kia's electric SUV! There's a low load height and a rear opening that's more than 40 inches wide.
You'll love the power rear fate feature to make loading and unloading that much easier. There are railings on top of the SUV for even more cargo space where you can strap down any additional cargo.
How To Charge a Subaru Solterra
If you're interested in purchasing the new 2023 Subaru Solterra, then knowing how you'll charge it and other factors relating to charging it is necessary. Charging the Subaru EV isn't complicated.
You can charge the Solterra with a home charging plug that's included with your purchase or at one of the EVgo charging stations around the country. More than 46,000 charging stations will work with this new electric vehicle from Subaru.
The new Solterra comes with a level one 120V charger so you can wake up to a fully charged car before you even hit the road each morning. If you prefer a faster charge, you can invest in a level two 240V charger, which is the kind people use for a clothes dryer.
How Long a Subaru Solterra Can Go Without Charging
You'll be able to drive the Subaru electric vehicle for about 220 miles before you need to charge it. Something to remember with the Solterra, like with any electric car, is that charging times can vary depending on several factors.
The type of charging system you use can affect the charge time and the condition of the vehicle's battery. Newer batteries hold a charge longer and don't take nearly as long to charge as older ones.
You should rarely need to charge your Solterra while out running errands if you plugged it in to charge overnight. You might need to charge the vehicle while you're out and about if you forgot to plug it in while you were at home.
What Kind of Plug Does the Solterra Use?
The Subaru Solterra comes with a CCS type one charger plug. A CCS charger type is a plug that works with any level one 120V charger. It can accommodate most level two 240V charger plugs as well. The Subaru Solterra is compatible with level three DC charging stations for the fastest possible charge.
The Subaru Crosstrek Plug-In Hybrid
Subaru has one hybrid car that came out in 2019. The Subaru Crosstrek plug-in hybrid combines an electric and traditional motor to give drivers a slightly more eco-friendly option than a traditional car.
It has the same charging ports that the Solterra will boast, but you can also fill this one with gasoline when you don't have access to a charging port.
FAQs
To answer all your questions surrounding electric vehicles from Subaru, check out the most frequently asked questions and their answers.
Does Subaru have a fully electric car?
Subaru doesn't have a fully electric car, but they do have a hybrid electric vehicle and an utterly electric SUV.
Does Subaru have an electric SUV?
Yes, Subaru has a fully electric SUV hitting the market in 2023.
How much will the Subaru EV cost?
The cost will vary depending on where you purchase the Subaru EV and if you choose added features, but its starting price, according to Subaru, is $44,995. It's pretty affordable for a fully electric vehicle.
Which Subaru models are electric?
Currently, there is only one fully electric Subaru model, the 2023 Solterra.