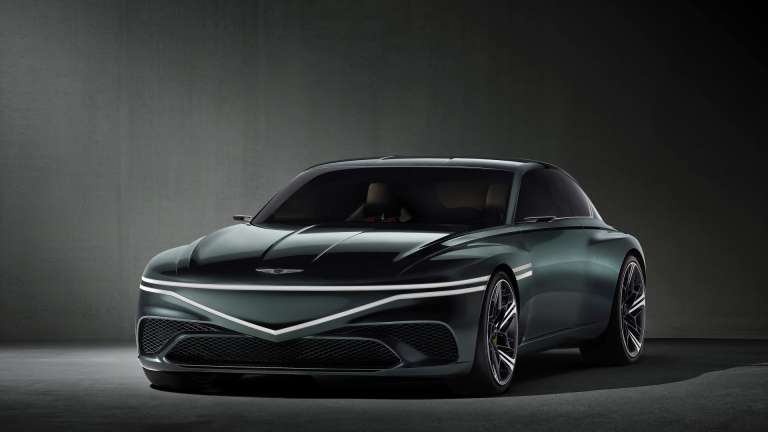 source:hyundaimotorgroup.com
Electric vehicles have gained popularity over the years, with many brands launching their own versions of these cars. Genesis, Hyundai's luxury vehicle line, is one such brand that has launched some new electric models. They have three electric vehicle options: the GV60, G80, and GV70. So what makes Genesis stand out from its competitors? Let's find out.
What Makes Genesis Stand Out?
When it comes to electric vehicles, many brands are incorporating things to make their electric vehicles unique. Here's a list of a few of the features that turned heads on this model:
Facial recognition security
Smart Key 2
Blindspot assistance
Semi-autonomous driving
Crystal Sphere
Fingerprint authentication system
Tax incentives from the federal government also make an electric vehicle a great choice. The consumer report looks at how purchasing a Genesis EV can get you up to $7,500 in federal tax incentives, depending on your state. If you're looking for a more in-depth list of EV options that qualify for tax incentives, check out this article from the IRS.
These features make the Genesis stand out as an electric vehicle giving it a great luxury feel. While luxury is important, so is electric charging.
How Does Charging Work?
The electric vehicle database takes an in-depth look at the charging capabilities of Genesis. This vehicle is equipped with rapid charging, which gives you up to 80% battery within 10-20 minutes. This is great for long road trips where you aren't able to charge the vehicle overnight.
Depending on the wattage of the plug-in used, you can fully charge the vehicle in under 30 minutes. The charger is compatible with standard chargers and has a multi-charging system that allows you to simultaneously charge additional electronics like computers. This video provides more information on how to fully charge your Genesis.
Specs and Features
Throughout the three genesis models, you have a variety of car styles to choose from. Starting with the G80, a sedan, you'll have a lower overall height, all-wheel drive, longer length, and a ten airbag system. When you look at the SUV models, the GV60 and GV70, you'll have a bigger overall vehicle with the GV70.
The GV70 is the largest of the three options with all-wheel drive, a roof rack, 8 airbag systems, and boost mode. Like the GV70, the GV60 has boost mode, along with a hatchback-style exterior, multi charging system, and dynamic welcome lights.
No matter what you're looking for in your electric vehicle, Genesis has an option for you. 
FAQs
Below are some frequently asked questions to help you make the best decision possible for the Genesis EV.
Does Genesis have a fully electric car?
Genesis has a few electric models on the market, including the GV60 and GV70. Both are SUVs. Genesis also has the G80 electrified sedan.
Does Genesis have an electric SUV?
Yes, Genesis has two electric SUV models, the GV60 and GV70. The GV70 comes in a standard gasoline model and an electric vehicle version.
How much will the Genesis EV cost?
Genesis EV models range in price depending on whether it's a sedan or an SUV. For the G80, the MSRP is $48,250. The GV70 MSRP is $41,500, and the GV60 MSRP is $58,890.
Which Genesis models are electric?
Electric Genesis models include the G80, GV70, and GV60.