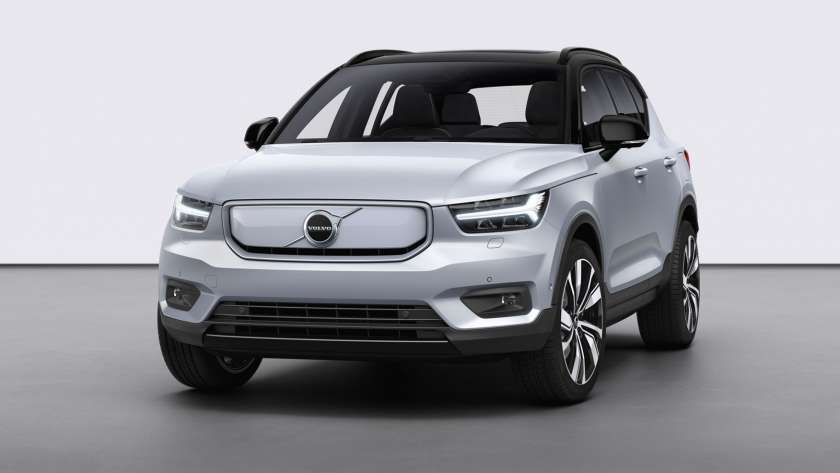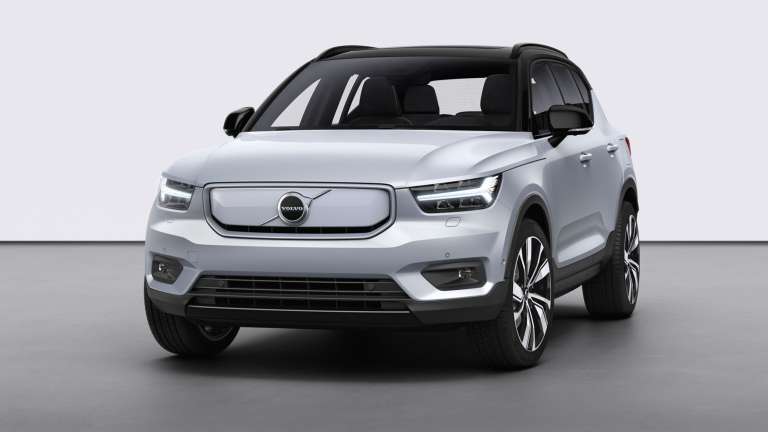 Volvo has been making hybrid, plug-in electric cars, and now they are making the XC40 SUV and C40 Pure Electric, their entirely electric options. Comfortable and safe, you might be wondering if a Volvo electric vehicle is the electric car for you. Keep reading and find out if it is.
What Technology is Offered With the Pure Electric Lineup?
The technology on the Electric Volvos is impressive. They are equipped with Google already built-in. It is voice-activated and allows you to download apps the same way you would on your phone. Integrated Google maps with real-time traffic help get you anywhere quickly.
You will need the Digital Services Subscription to use the Google feature this way, but it is well worth it. You also get a nine-inch in-dash display and wireless smartphone charging with Bluetooth connectivity technology.
Additionally, the XC40 Volvo electric SUV comes with a standard audio package that includes four speakers with 250 watts of output. You can upgrade to the Harmon Kardon package with an impressive 13 speakers, 600-watt output, and subwoofer included.
How Does Charging Work?
Volvo has made charging your preference and availability by giving you different charging options standards. It comes with a type 2, 11kW charger and a two-mode charging cable with 110 and 240-volt plugs. So you can choose what works for you and your lifestyle.
Volvo has an option for at-home charging with their ChargePoint Home Flex, a 240-volt Level 2 power station for your home with up to 50 amps of power.
Volvo is joining the ever-growing list of manufacturers who realize that requiring a separate purchase of a charger is part of the drawbacks of an electric vehicle. As a result, they even include charging and charging discounts in the Digital Services Subscription to encourage the ease of charging.
Are There Any Drawbacks?
The Electric Volvo vehicles have a shorter range than any similarly sized electric cars, and there is only one battery size, so what you see is what you get. The power is sufficient, and the handling is typical of a Volvo, but you may sometimes feel like you want more.
The technology is helpful, but you must have the Digital Services Subscription to be able to use everything that is equipped. Still, a solid overall choice and value for the price.
FAQ – Questions to Ask and Answer
Here is a quick list of the most common questions regarding Volvo's electric vehicle lineup.
Does Volvo have a fully electric car?*
Yes, the C40 Recharge is Volvo's first fully electric vehicle with only an electric powertrain.
Does Volvo have an electric SUV?*
Yes, XC40 Recharge is Volvo's electric SUV. One full battery charge will let you travel 223 miles in the electric Volvo. With the dual motor electric engines giving 402 horsepower and 486 pounds-feet of torque, you will get there quickly and in style. This Volvo goes 0 to 60 miles per hour in a speedy 4.7 seconds.
The standard all-wheel-drive will help you control this crossover no matter the road conditions and will help keep you and your four passengers safe on the road.
How much will the Volvo EV cost?
The XC40 Recharge SUV starts at $51,700, and the C40 Recharge is a bit more expensive, starting at $58,750.
Which Volvo models are electric?
The XC40 Recharge and C40 Recharge are Volvo's fully automatic vehicles. However, Volvo also has a range of hybrid vehicles. This lineup includes their hybrid SUVs, the XC90 Recharge and the XC60 Recharge, their hybrid sedans, the S90 Recharge and the S60 Recharge, and their wagon, the V60 Recharge.