Are you considering the switch from a gas guzzler to a more environmentally friendly vehicle? Should you switch while it is still early?
As you probably know, everyone is worried about the future of gas and oil. Make yourself aware of current plug-in hybrid vehicles and get ahead of the trend.
What Is a Plug-in Hybrid?
A Plug-in Hybrid allows drivers to switch from gas-only to electric-only operations. PHEVs require bigger batteries than the automotive batteries found in the average internal combustion engine (ICE) vehicle.
The PHEV batteries store more energy and allow the vehicle to travel up to 40 miles without the use of gas. Technically, a PHEV will have two batteries: auxiliary and traction.
The auxiliary battery is just to start the car whereas the traction battery is used when the car is in motion.
This feature can come in handy when you are far from a gas station. It will throw away the fear of running out of gas before reaching the next fill-up.
Unlike Hybrid vehicles, PHEVs can charge through an outlet. Charging is done at home with the use of any 120v outlet. Accessing a 240v outlet or charging station will provide the vehicle with enough battery charge in half the time.
Charging stations are becoming more popular from city to city, making it more convenient to plug in wherever you go. The good news is that a PHEV can provide enough charge for the average distance of daily driving.
To learn more about the vehicle's emissions and fuel economy, read our article about EV vs. ICE vehicles.
How Does a Plug-in Hybrid Work?
This vehicle operates using an ICE and an electric motor. PHEVs use electric currents from the battery to run the motor. The car uses gasoline to power the engine.
Without a battery, PHEVs will not work. The vehicle requires the battery to receive a charge via a battery charger or outlet. While the car is in motion, the battery will charge through regenerative braking.
Now you are wondering whether the vehicle uses more electric energy or gasoline. The answer is simple.
A Hybrid's primary focus is to operate using its energy storage. When the battery level is low, the ICE will switch on, allowing your vehicle to go further.
Charging your vehicle frequently uses more electrical energy and less gasoline!
Plug-in Hybrid Versus Hybrid
As you already know, PHEVs are HEVs with the addition of plugging in the car to charge. Most of the differences are found within the battery's performance.
Remember, both of the vehicle types have an internal combustion engine and an electric motor, allowing them to switch modes of power consumption. Both vehicles can charge their batteries through regenerative braking or using the ICE.
Since PHEVs can plug in off-grid and receive a charge much faster, the battery capacity of a Hybrid is less than that of a PHEV.
The driving distance is another difference between the two vehicles. Most Hybrid vehicles can travel up to a few miles before the ICE is powered on. Plug-in Hybrids will travel up to 40 miles before their ICE turns on and the battery needs to be charged.
22 Plug-in Hybrid Vehicles (2023) For Sale in the U.S.
As of September 2022, consumers can find more than 32 different models of electric vehicles in the U.S. Today, almost every vehicle manufacturer is racing to produce the best electric cars on the market.
While some are more popular, you should know which vehicles will give you a better bang for your buck. Read on to compare the differences in price, fuel economy, and battery range between 22 different plug-in hybrid car models.
Hyundai Santa Fe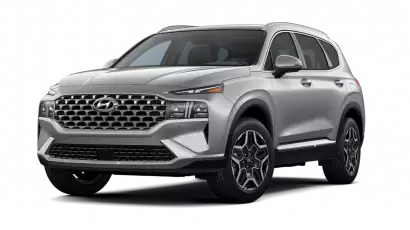 This midsize SUV is the perfect Hyundai EV for families, comfort, and style. With two rows of seating, there is plenty of room to stretch your legs. The Hyundai delivers a total of 260 horsepower, thanks to its 4-cylinder turbo and electric motor.
The Santa Fe has some minor upgrades from last year, including extra detail and additional colors. It has many of the features that any modern vehicle has today, such as lane assist, lane departure, blind-spot assistance, automatic emergency braking, and more.
Base price: $40,745
EPA fuel economy: 76 MPGe
EV-only range: 31
Ford Escape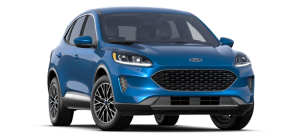 The Escape has become Ford's second-best SUV on the market. With its new and upgraded design, the plug-in hybrid is capable of much more. It can travel more than 500 miles before its next fill-up or recharge.
This front-wheel drive is perfect for zooming around town and keeping your family comfortable.
Base price: $38,500
EPA fuel economy: 105 MPGe
EV-only range: 37
Mitsubishi Outlander
Mitsubishi's new, improved all-wheel drive plug-in hybrid is ideal for big families. This is a full-size SUV with plenty of horsepower. The Outlander will surprise you with its capabilities to go further than other SUVs when in full EV-only mode.
The vehicle's twin electric motors and ICE will help you go the extra distance before hitting the pump.
Base price: $37,490
EPA fuel economy: 74 MPGe
EV-only range: 24
Kia Niro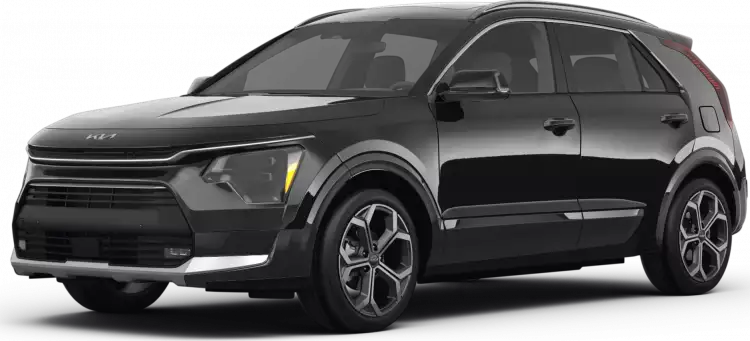 The Niro is a step up from previous year's models. From the battery capacity to the interior, the small-size SUV has undergone remodeling and picked up more attraction.
Its powerful electric motor allows it to run further on EV-only while driving as sustainably as possible. Think of the car as a family crossover from a larger SUV to a hatchback. You will have great fuel economy and feel comfortable driving it year-round.
Base price: $30,805
EPA fuel economy: 105 MPGe
EV-only range: 26
Kia Sorento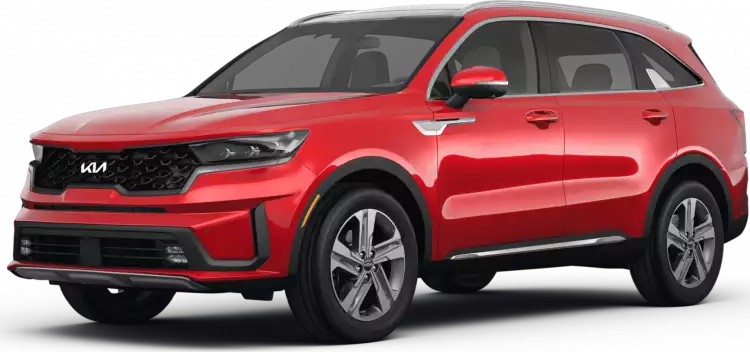 The Kia Sorento is truly a one-of-a-kind plug-in hybrid SUV. With all-wheel drive and a turbocharged powertrain, the vehicle pushes the limits to drive further.
It is top of the line in its class sporting a full three rows of seating while boasting a higher EV-only range than the Niro. Kia EVs are making a difference in the electric vehicle world.
Base price: $49,305
EPA fuel economy: 79 MPGe
EV-only range: 32
Subaru Crosstrek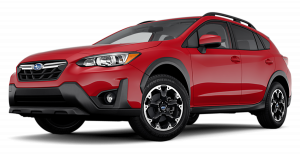 The Subaru Crosstrek PHEV sports comfortability and style. With its sporty look and versatile features, it will quickly travel from point A to B.
The vehicle has an extra grip with its all-wheel drive capabilities. Even though it only has 148 horsepower, it can get going at the snap of your fingers. Despite the lack of storage and low EV-only range, it will suit many drivers' needs.
Base price: $36,770
EPA fuel economy: 90 MPGe
EV-only range: 17
Chrysler Pacifica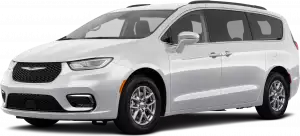 This is America's only plug-in hybrid minivan. With the vehicle's smart system, it will detect the best occasions for switching between the electric motors and ICE.
Since when do minivans get more than 500 miles per full tank? Well, the Pacifica will do it! You will be able to drive your family around everywhere without the range anxiety of needing gas or another charge.
Base price: $49,095
EPA fuel economy: 82 MPGe
EV-only range: 32
Kia Sportage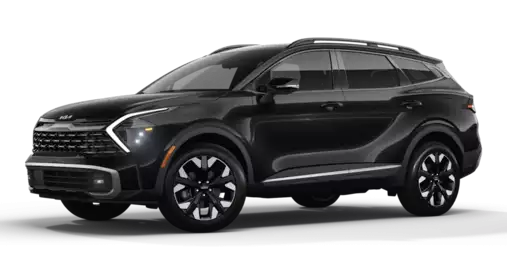 This is one of the most efficient plug-in hybrid SUV crossovers on the market. The Sportage has the furthest range of all other Kia EVs, pushing the boundaries for your next adventure.
Grab the wheel and put the 1.6L turbocharged hybrid powertrain to the test. You will love the flexibility to switch between gas and all-electric mode.
Base price: $39,785
EPA fuel economy: 84 MPGe
EV-only range: 34
Toyota RAV4 Prime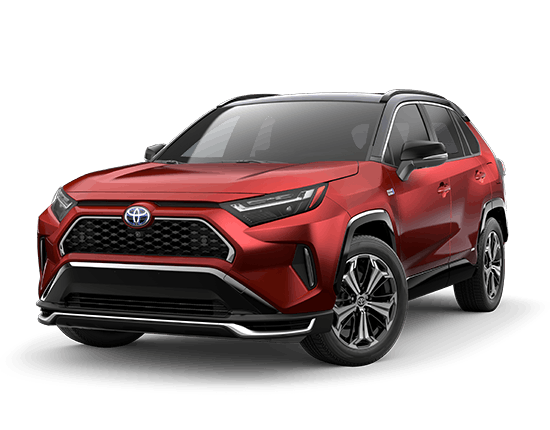 One of the most popular Toyota SUVs in the U.S. has finally made its presence in the EV world. The Rav4 Prime stands tall with its stylish panoramic windows and sleek interior design.
Its 300+ horsepower hybrid powertrain and all-wheel drive make it move faster than all other Rav4s. You will feel guilt-free in its extended EV-only range.
Base price: $41,015
EPA fuel economy: 94 MPGe
EV-only range: 42
BMW 330E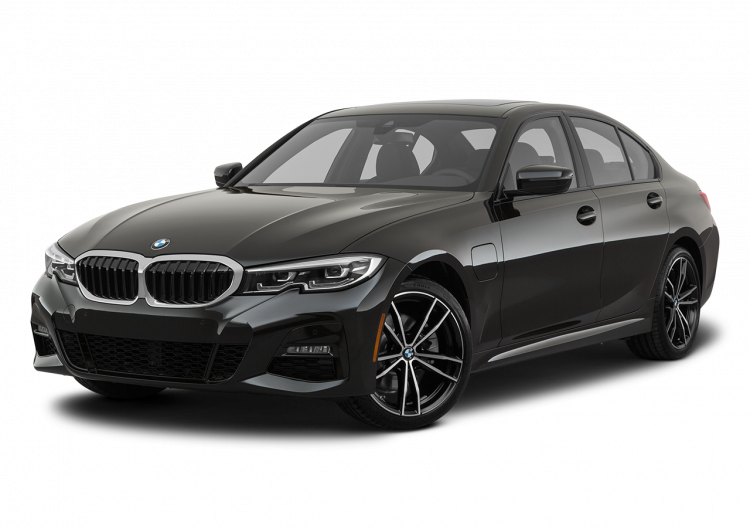 This BMW sedan is the perfect cross between an electric sports car and a family vehicle. With the additional feature of using an extra boost, the total horsepower can reach more than 200 when in sport mode.
The 330e is classy with that extra bite. The good news is that you can choose from its rear-wheel drive options to all-wheel drive, making it an all-season vehicle.
Base price: $43,945
EPA fuel economy: 75 MPGe
EV-only range: 23
Hyundai Tucson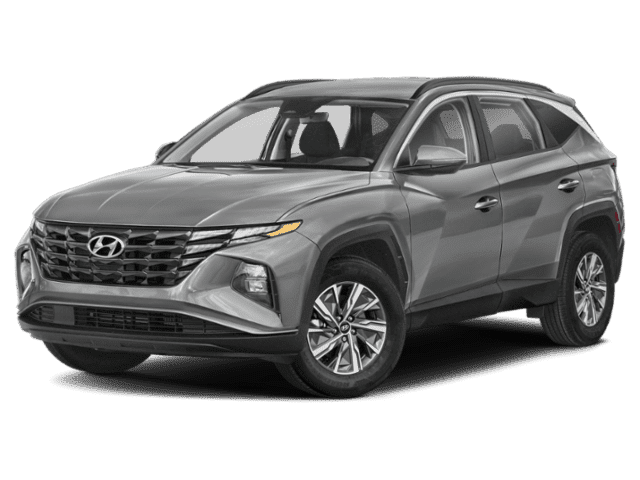 This is one of Hyundai's best electric vehicles. The Tucson has an appealing front end with extra details along the body to make it stick out.
This vehicle is a compact SUV, housing a smaller fuel tank but giving more room to the battery. The 261-horsepower hybrid powertrain and all-wheel drive keep it moving quickly.
Base price: $37,050
EPA fuel economy: 80 MPGe
EV-only range: 33
Jeep Grand Cherokee 4xe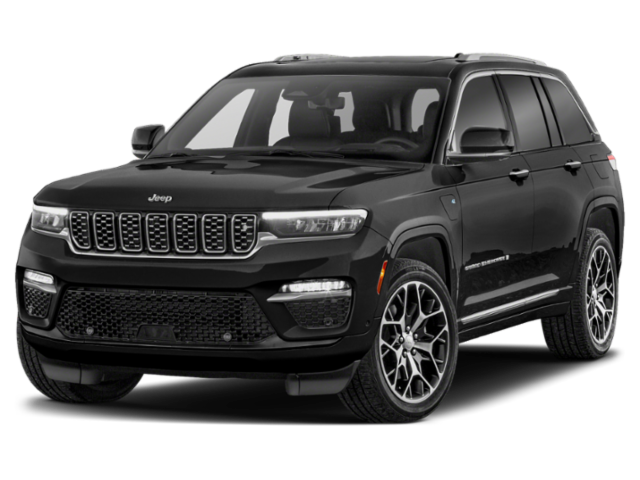 The Cherokee offers an excellent approach to sustainable driving while maintaining a sporty profile. From the inside and out, it isn't lacking any detail.
This vehicle shines in its ability to push the distance while operating under a 2.0L I4 DOHC direct-injection Turbo PHEV engine. This PHEV engine pumps 375 horsepower and 470 pound-feet of torque.
Base price: $60,260
EPA fuel economy: 56 MPGe
EV-only range: 23
Audi Q5 Tfsi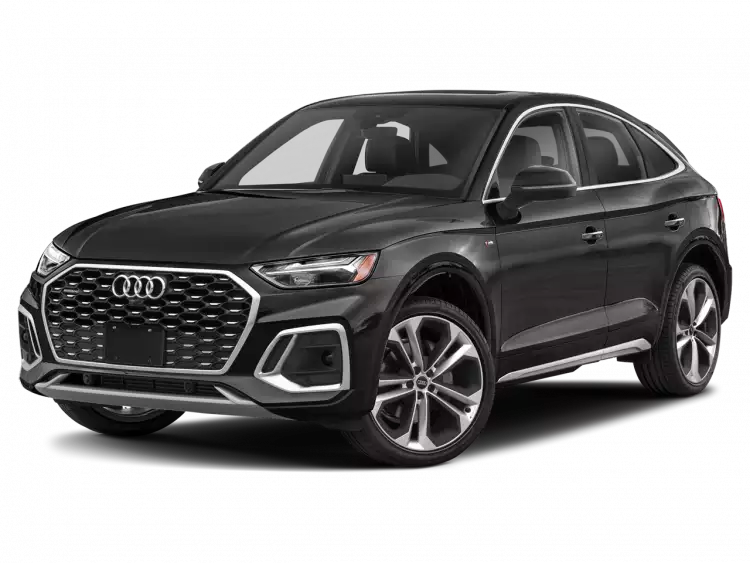 Audi's electric lineup is perfect for showing class, comfort, and space efficiency. The car is very quick, thanks to its higher horsepower, all-wheel drive, and automatic transmission.
While the EV-only range is lower than most SUVs, Audi is working towards a more eco-friendly driving experience.
Base price: $55,695
EPA fuel economy: 61 MPGe
EV-only range: 23
Volvo XC90 T8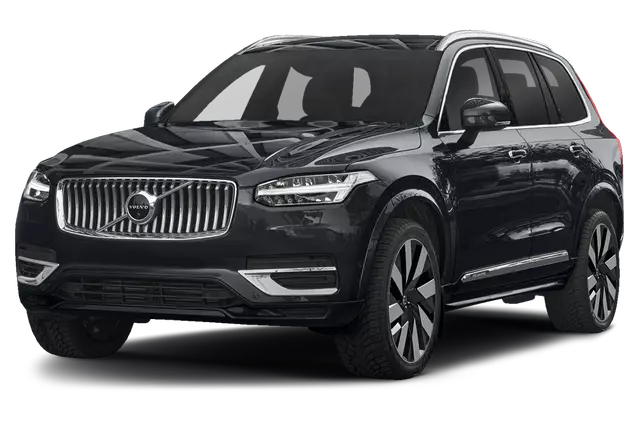 The XC90 t8 is identical to the Xc60 t8. The difference lies between the space. This vehicle possesses the same qualities but offers more space. With its comfortable interior look and classy body appearance, space will not be a problem.
The XC90 offers seven seats, making it perfect for the family.
Base price: $71,900
EPA fuel economy: 58 MPGe
EV-only range: 25
BMW 530E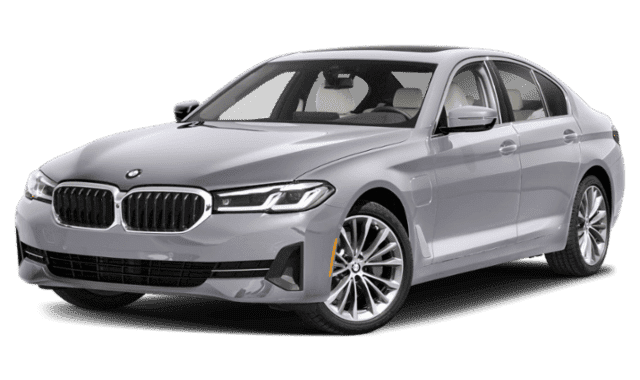 The BMW 530e delivers similar results as the 330e. This vehicle now has a bigger battery capacity, and more horsepower. It still comes in two drive options: rear-wheel or all-wheel.
BMW creates its electric cars to be presentable and perfect for daily commuting.
Base price: $56,545
EPA fuel economy: 64 MPGe
EV-only range: 21
Toyota Prius Prime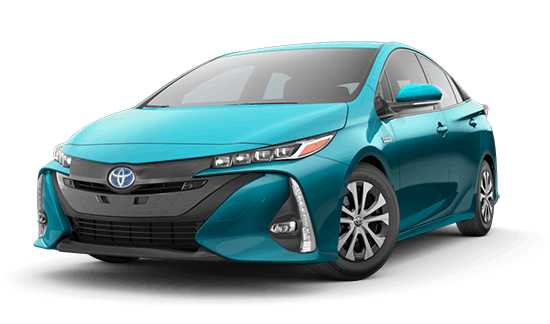 Toyota's electric Prius has been one of the most bought electric vehicles to this day. The new PHEV option keeps upping its modern style while aiming for the highest fuel economy.
This is an ideal vehicle for someone who wants to minimize their carbon footprint without fully switching over to electric.
Base price: $29,695
EPA fuel economy: 133 MPGe
EV-only range: 25
Lexus NX 450H+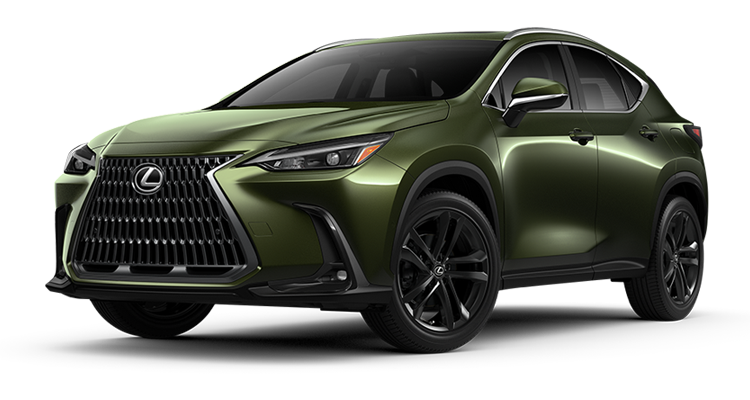 Lexus is always completely redesigning its electric vehicles year after year. Today, the Nx 450h+ is similar to the Rav4 SUV but with lesser efficiency.
Sporting similar horsepower and internal mechanics, Lexus provides higher luxury while being one step behind in efficiency.
Base price: $57,705
EPA fuel economy: 84 MPGe
EV-only range: 37
Mini Countryman SE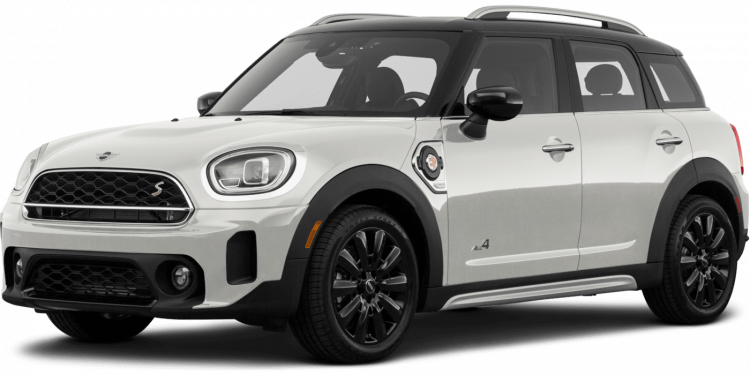 `
The Mini Countryman is just like similar Mini vehicles. This new and improved vehicle allows you to feel the same driving conditions as any other Mini, but with an eco-friendly approach.
This vehicle's all-wheel drive feature is perfect for any season and many cities with small streets. Plus, there is enough room for five people and some cargo.
Base price: $42,350
EPA fuel economy: 73 MPGe
EV-only range: 29
Porsche Panamera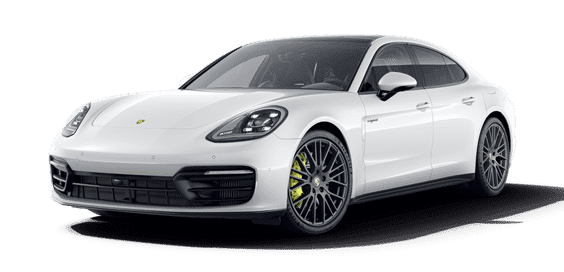 Porsche's electric vehicles are amongst some of the most expensive and luxurious EVs in the U.S. Driving this vehicle, you will experience speed and eco-behaviors. When it comes to comfortability, the Panamera lacks extra points for its limited seating and performance focus.
Base price: $105,000
City/Highway: 24
EV only range: 14
Jeep Wrangler 4Xe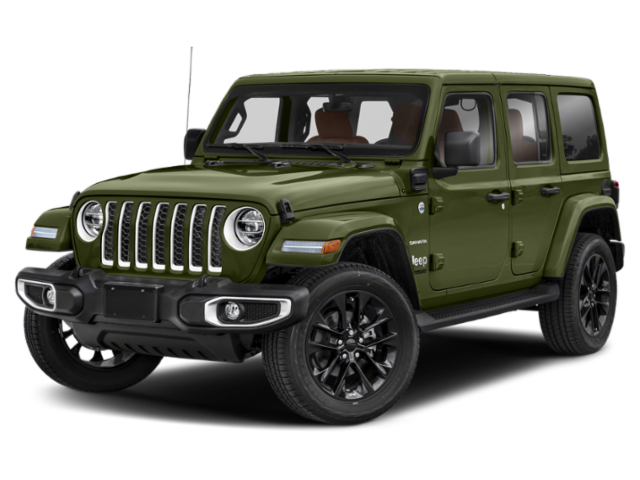 How could an electric Jeep Wrangler be possible? Well, this 4xe will shock you. The engineers claim that the electrical components are fully waterproof and ready for that next puddle splash.
Sporting 375 horsepower, an enormous amount of ground torque, and its heavy body, range anxiety will still be present.
Base price: $53,995
EPA fuel economy: 49 MPGe
EV-only range: 21
Volvo XC60 T8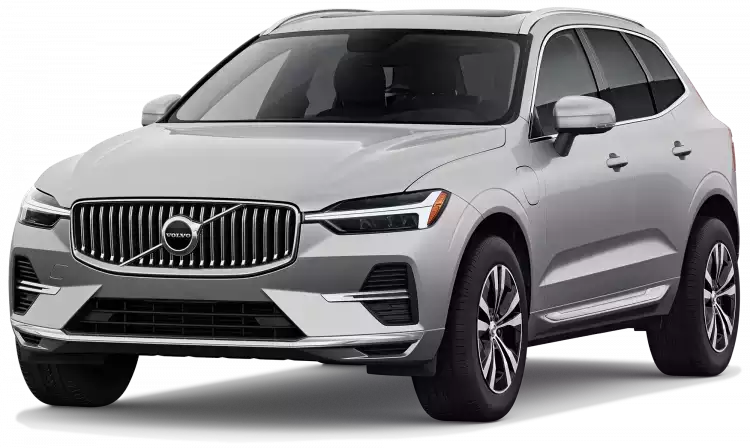 The XC60 is one of Volvo's Electric Vehicle masterpieces. In recent years, limited quantities were produced making their presence rare. With its modern and luxurious design, high-quality performance, and freedom of using gas or Ev-only, its presence is shown.
Base price: $55,345
EPA fuel economy: 57 MPGe
EV-only range: 19
Lincoln Corsair Grand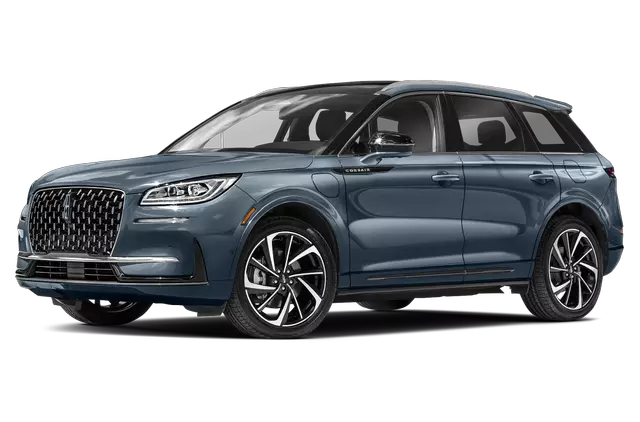 Lincoln only has two PHEVs in their production. Corsair is a full-size SUV capable of two drive modes: EV-only and preserve. Although the battery will charge up to three-quarters of its storage capacity, the SUV gives off luxurious signals.
Base price: $51,485
EPA fuel economy: 78 MPGe
EV-only range: 28
Plug-In Hybrid Vehicles Buying Guide
Let's learn more about plug-in hybrid vehicles:
What's the Difference Between a Hybrid and a Plug-In Hybrid Car?
Hybrids and PHEVs are very similar with minor differences. A PHEV can do everything that a hybrid can do. PHEVs have the option of plugging into an external source for faster charging. Also, they have a larger battery capacity and get more miles per charge.
Is It Worth Getting a Plug-In Hybrid?
A plug-in hybrid is a great option for car drivers who can't fully commit to going all-electric. PHEVs allow consumers to get a taste of the electric vehicle world while minimizing their dependency on fossil fuel usage in vehicles.
If you drive short distances and want the reassurance of gasoline, a plug-in hybrid is for you!
What Is the Best Plug-In Hybrid SUV?
Plug-in hybrid SUVs are well worth every penny, today. They have bigger batteries, waste less power, and can go further than before.
Choosing the best plug-in hybrid SUV will ultimately depend on one's budget and preferences.
The Toyota Rav4 Prime, Hyundai Santa Fe Plug-in Hybrid, and Kia Sorento Plug-in Hybrid are among the top-rated plug-in hybrid SUVs on the market.
What are the Disadvantages of Plug-In Hybrids?
Some drivers might say that the advantages of plug-in hybrid cars outweigh the disadvantages. You should familiarize yourself with such disadvantages in case you find yourself in the hands of one. Some negatives include:
The price of these vehicles can run your pockets deeper and still burn a small number of fossil fuels.
Repairing these vehicles can cause trouble as not every mechanic is certified to work on EVs.
Types of Electric Vehicles
It is difficult to understand how each vehicle works fully. Before you go and purchase an environmentally friendly machine, become aware of the differences between each.
This video will help you visualize the mechanics of each. This YouTube video is broken down into categories to allow novice viewers to understand electric vehicles.
You will better understand the parts, functions, charging components, advantages, and disadvantages of such EVs available for purchase in the world.
Battery Electric Vehicle (BEV)
Battery-powered vehicles are all-electric vehicles. These vehicles don't require the use of gasoline to run but use batteries instead. There is no additional help as the cars don't have an internal combustion engine (ICE).
Volkswagen e-Golf, Tesla Model 3, BMW i3, Chevy Bolt, and more are some common BEVs.
Hybrid Electric Vehicle (HEV)
You can imagine hybrid vehicles by combining internal combustion engines with electric engines (BEV). Hybrid vehicles allow their batteries to recharge by pressing on the brake when slowing down, reducing the use of gas.
Honda Civic Hybrid, Toyota Prius Hybrid, and Toyota Camry Hybrid are all types of HEVs used today.
Plug-in Hybrid Electric Vehicle (PHEV)
Plug-in electric vehicles are similar to standard hybrid vehicles. PHEVs allow drivers to possess the same characteristics as HEVs and go one step further. The main difference is the two modes of operation, decreasing fuel consumption and increasing the duration of battery power.
Porsche Cayenne SE hybrid, Audi A3 e-Tron, and Ford C-Max Energi are some types of PHEVs.
Fuel Cell Electric Vehicle (FCEV)
Fuel Cell vehicles are entirely electric, giving off zero emissions. FCEVs use hydrogen to generate electric power, exhausting only water vapor and warm air. According to the U.S. Department of Energy, they are more efficient than ICEs.
Toyota Mirai, Hyundai Tucson, and Hyundai Clarity Fuel Cell are common FCEVs in the U.S.
What Is the History of PHEVs?
Did you know that electric vehicles aren't new? They are old!
EVs are more than 100 years old. Back in the 1800s, inventors were racing to find an efficient mode of transportation. The evolution of EVs began with the creation of electric batteries and motors.
Of course, the modern PHEV is quite different. The first plug-in vehicles were actually strictly electric, developed by Citroen in the early 90s. Different models quickly followed suit, from makers across the globe, including Toyota and GM. These were designed to be leased out in California.
It wasn't until the early 2000s that car makers launched into plug-in hybrids. Renault was the first with their Kangoo. Others went on to convert electric vehicles into plug-in hybrids, like the Prius. This increased interest in hybrid vehicles saw Toyota make a plug-in hybrid in 2007.
China then took the reins with BYD Auto's PHEV-60 midsize sedan that could charge up to 70% capacity in as few as ten minutes.
Ford was next, with the Ford Escape PHEV, followed by Volkswagen with a PHEV version of their Golf compact, then Mazda and Chrysler. More and more makers have followed, and there are as many types of PHEVs available as you could want.
Today, according to Energy.gov, the Toyota Prius and Tesla were the Kickstarter in making EVs popular again. Thanks to Japan and Silicon Valley, EVs continue to pique the public's interest in a cleaner future for automobiles.
Over the last ten years, manufacturers have continued to test and sell more electric vehicles. Today, consumers are buying all types of electric vehicles, changing the need for excessive gas and oil usage.